ONLINE GUITAR LESSONS
'LEARN THE ART OF PLAYING GUITAR'
Stephan's Guitar Studio offers live online guitar lessons via video chat by guitarist Stephan Likman. He has been teaching for over twenty years with emphasis on learning the art of playing guitar giving players what they need to tap their full potential. Not just learning through imitation, but ultimately developing their own voice and signature style. You'll learn all you need to know about the art of playing guitar with a course customized to meet your goals as a musician. Whether you're a beginner, intermediate or advanced player, you'll see results after just a few lessons. No need to leave the comfort of your home, office or dorm room. All you need is a computer or tablet with a webcam and access to a reliable broadband internet connection.
Stephan's Guitar Studio schedules lessons on a part-time or full-time basis. Part-time instruction can be scheduled whenever you feel the need for a lesson and an open time slot is available. Full-time instruction is provided on a monthly basis with lessons scheduled for a specific day and time each week. Either way, you'll have access to our online student portal to keep track of your progress and monitor your schedule.
Stephan's Guitar Studio tuition rates can be accessed by tapping here.
For more information, please tap here to complete our contact form.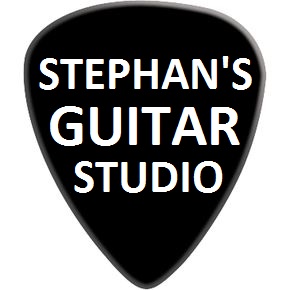 Stephan's Guitar Studio, LLC
mail: 2001 Variations Drive NE Atlanta GA 30329
phone: (404) 729-2450
e-mail: stephansguitarstudio@gmail.com
web: stephansguitarstudio.mymusicstaff.com