ONLINE STUDIO SESSIONS
'LEARN THE ART OF RECORDING'

In addition to guitar lessons, Stephan's Guitar Studio offers online instruction covering digital audio production software and the design, installation & maintenance of a home recording studio. If one of your goals as a musician is to become a recording artist, you will need to learn the art of recording and basic production techniques in order to share your work with the world. Technology has made it possible for anyone with a computer and an audio interface to make professional quality recordings anywhere regardless of environment. It is now possible to create a musical composition and have it produced, recorded and mastered for internet release all from the comfort of your own home, office or dorm room.
Stephan's Guitar Studio schedules studio sessions on a part-time or full-time basis. Part-time instruction can be scheduled whenever you need help with a recording project and an open time slot is available. Full-time instruction is provided on a monthly basis with sessions scheduled for a specific day and time each week. Either way, you'll have access to our online student portal to keep track of your completed sessions and monitor your schedule.
Stephan's Guitar Studio tuition rates can be accessed by tapping here.
For more information, please tap here to complete our contact form.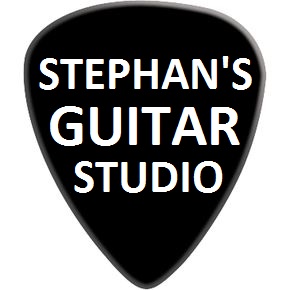 Stephan's Guitar Studio, LLC
mail: 2001 Variations Drive NE Atlanta GA 30329
phone: (404) 729-2450
e-mail: stephansguitarstudio@gmail.com
web: stephansguitarstudio.mymusicstaff.com